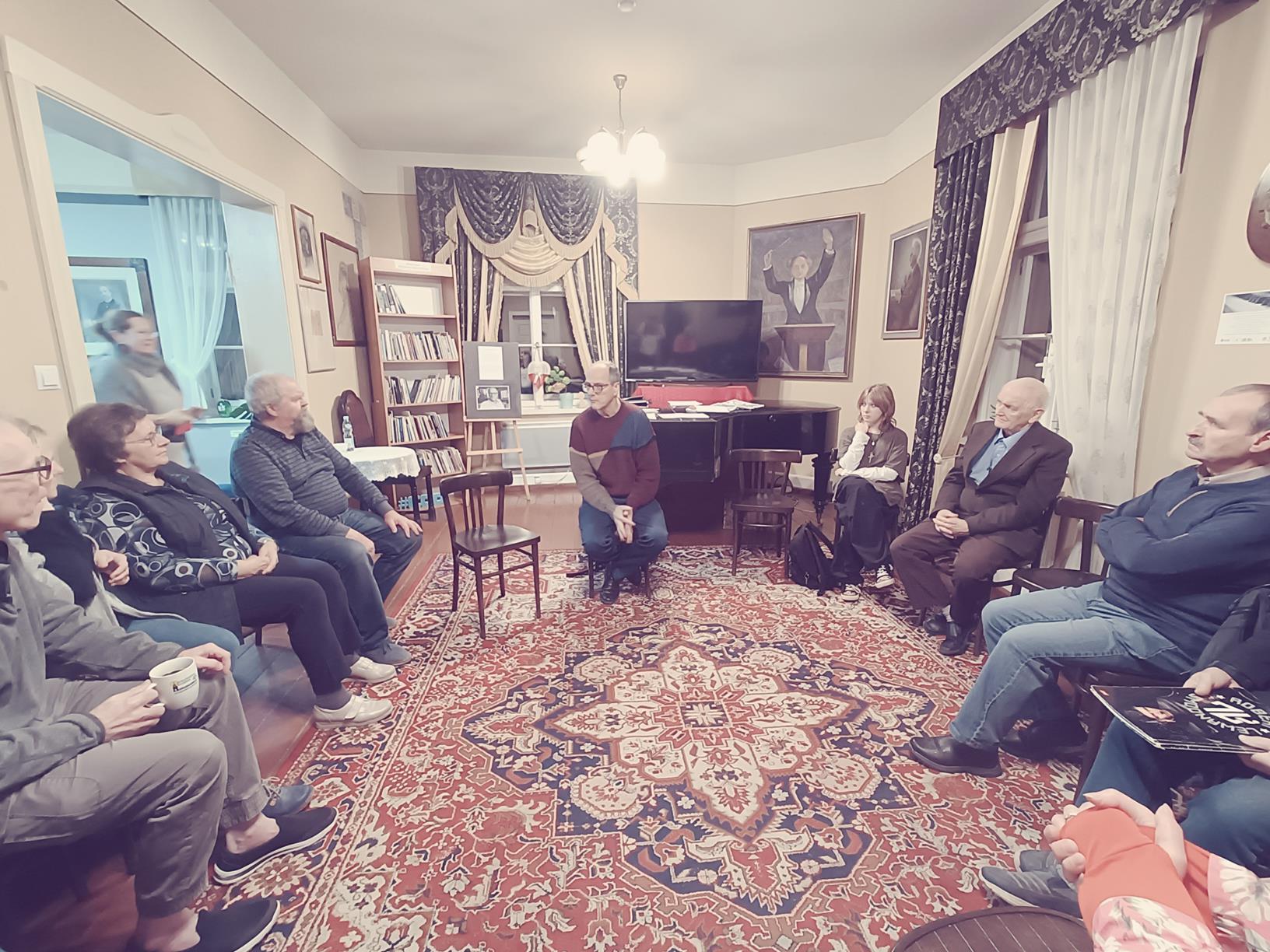 (…) Gdy trzcina zaczyna płowieć,
a żołądź większy w dąbrowie,
znak, że lata złote nogi
już się szykują do drogi….
K.I.Gałczyński
W dniu 8 listopada mieliśmy okazję wspólnie z Dawidem, który zawsze godnie reprezentuje naszą placówkę w środowisku lokalnym, uczestniczyć w spotkaniu ze znakomitym pisarzem Kazimierzem Brakonieckim. Kazimierz Brakoniecki jest laureatem licznych nagród za twórczość kulturalną i literacką. Poeta, eseista, pisarz, krytyk literacki, tłumacz poezji frankofońskiej, redaktor, animator kultury, kurator sztuki polskiej XX wieku.
Okazją do spotkania z twórcą o olbrzymim dorobku literackim była inicjatywa pt. "Ścieżkami poezji" w ramach projektu "Barczewskie Inicjatywy Lokalne. Reaktywacja". Uczestniczyliśmy w drugim dniu warsztatów literackich, które były poświęcone postaci pisarza Konstantego Ildefonsa Gałczyńskiego. Pan Kazimierz w bardzo interesujący i przystępny sposób przybliżył uczestnikom biografię i osobę Gałczyńskiego. Bo jak stwierdził, "żeby móc tłumaczyć utwory wybranego poety trzeba najpierw dobrze poznać jego osobę, życie". Poza tym był to też dobry wstęp do roztoczenia klimatu i sprzyjającej atmosfery do odczytania jednego z utworów Gałczyńskiego, a mianowicie "Kroniki olsztyńskiej". To wartościowe doświadczenie i spotkanie z arcydziełem poetyckim, a także kolejne owocne spotkanie literackie w ramach współpracy z Salonem Muzycznym im. Feliksa Nowowiejskiego przy Centrum Kulturalno-Bibliotecznym w Barczewie.
Opracowały
Ewelina Lubartowicz-Ochal
Urszula Galska