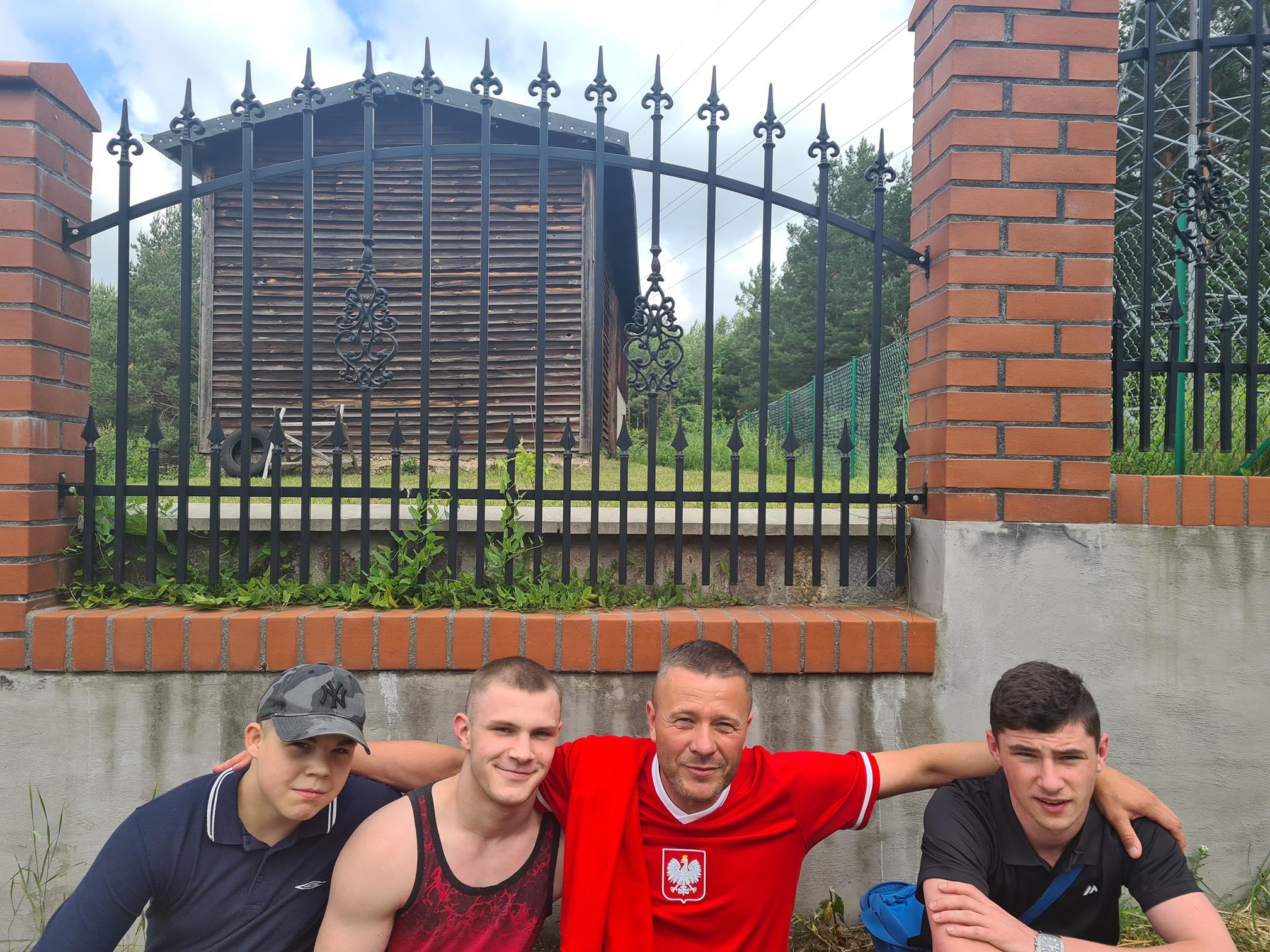 Kacper, Piotrek i Alan udali się na pieszą pielgrzymkę do miejsca objawień maryjnych- w miejscowości Gietrzwałd. "Gietrzwałd to malutka warmińska wioska położona pomiędzy Ostródą a Olsztynem. To bardzo wyjątkowe miejsce na mapie Polski. Mało kto wie, że w 1877 roku miały tu miejsce objawienia maryjne i jako jedyne w Polsce zostały uznane przez Kościół. Tym samym Gietrzwałd dołączył do takich miejscowości jak Lourdes, Fatima czy La Salette. W sumie na świecie jest ich tylko kilkanaście. Sanktuarium Matki Boskiej Gietrzwałdzkiej położone jest wśród niewielkich wzgórz i było świadkiem wielu cudów. Wielokrotnie modlitwa oraz pobłogosławione przez Matkę Boską źródełko przynosiły ulgę w bólu, oraz powrót do zdrowia".
I tam właśnie wybraliśmy się we wtorek. Dystans, który pokonaliśmy pieszo, to około 16 kilometrów. Trasa pielgrzymki prowadziła, w większości, terenami leśnymi. Po przybyciu do Gietrzwałdu każdy poświecił czas krótkiej modlitwie, Alan zabrał wodę ze źródełka, którą obdarował pracowników.
Po powrocie odczuwaliśmy małe zmęczenie, jednak nie przeszkadzało nam to w udziale w zajęciach sportowych.
 Przygotowali: Jolanta Kujawa, Dariusz Baranowski